How to Sweet Talk Your Man, 1713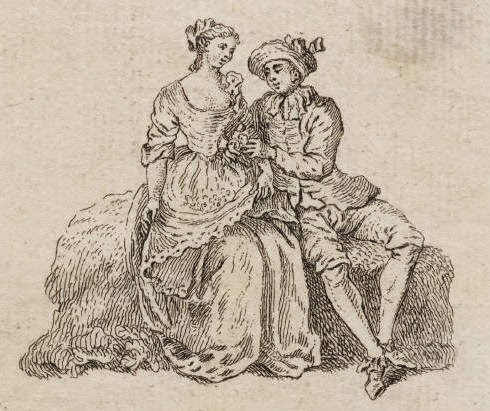 Lewis Walpole Library
"Complemental Expressions towards Men Leading to the Art of Courtship":
Sir, I am daily in disquiet, and shall be, till some occasion be offered me suddenly wherein I may appear to You to be more than Verbal.
Sir, Your good Goodness wants a resident.
Sir, I shall study to Chronicle Your Vertues.
Sir, You are so highly Noble, that Your Purse is my Exchequer.
Sir, Be confident of my Affection, while I have room to lodge You in my Bosom.
Sir, Sleep is not more welcome to the wearied Traveller, than thou art to my House.
Sir, Without you, the State's necessities increase.
Sir, my appetite is sick, for want of a Capacity to digest your Favors.
Charles Sackville, The New Academy of Complements, excerpts
Looking to get more than verbal with a special guy? A few of these lines in quick succession will have him lodging in your bosom in no time.