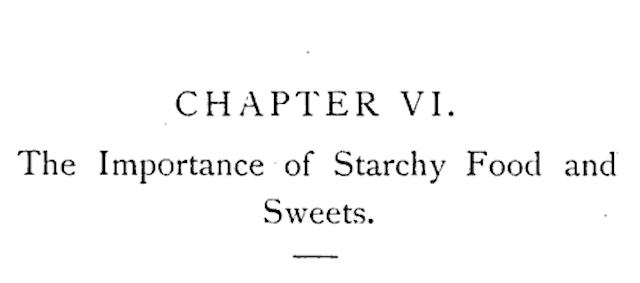 Whatever may be the proper explanation, the presence of sweets very much aids in the fattening process… Activity of mind or body if excessive prevents fattening. Sufficient rest must be secured. Persons who want to get and keep plump, must give the system time to recruit. They should retire about 10 P. M. and enjoy sleep until 6 or 7 A. M.
T. C. Duncan, How to Be Plump
Physician, medical writer, and paunch-promoter T. C. Duncan scorns the thin as "restless and irritable in mind, rarely contented, never quiet" and offers advice for those aspiring to a fluffier form.