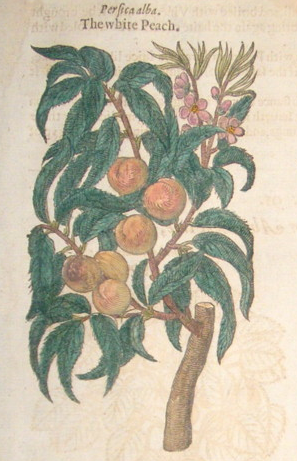 John Gerard, The Herbal (1633)
The excellency of peaches… further appears when we cut a Peach with the Knife, which is, in my Opinion the first thing to be done to them at Table, by any one that would eat them delightfully, and with a true relish, and then we may see all along where the Knife has past, as 'twere an infinite number of little Springs, which are methinks, the prettiest things in the World to look upon… I would have also… that those Peaches which are not smooth, be only covered with a reasonable proportion of soft Down, much hairiness being a certain mark of the want of competent goodness in a Peach.
Jean de la Quintinie, The Compleat Gard'ner
Have you been eating peaches delightfully? A properly sliced peach can induce weird but beautiful hallucinations, provided that the peach is not too hairy.