How to Have Beautiful Arms, 1896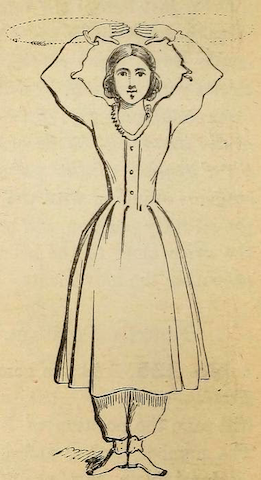 Beautiful arms are a powerful weapon in the armory of beauty; but though most women appreciate to the full the charm of this possession, the fact remains that in America undeveloped arms are the rule, and rounded, dimpled symmetry the exception. Lately, however, the gymnasium is producing charming arms. Exercise is essential to the development of the arms: exercise, that is, of the arms themselves. Gymnastic exercises that bring the muscles of these into play should be, as far as possible, encouraged in girls, as tending not only to their improvement in this particular, but as being beneficial to the general health.
Maud C. Cooke, Social Etiquette
Finally, the secret of powerful and dimpled arm perfection: go to the gymnasium and exercise the arms themselves.