How to Make an Apple Toddy, 1869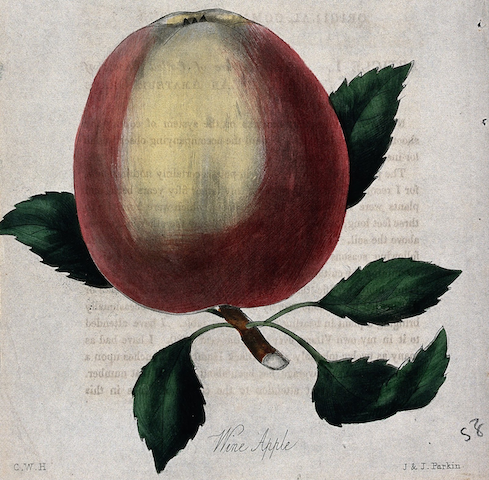 The Gardener's and Forester's Record (1833-6) Wellcome Library
Apple Toddy. Two wine glasses of 'Apple Jack'; one tablespoonful of white sugar; half of a baked apple. Add boiling water and nutmeg. This drink ought never to be made with a suspicion of weakness. It is only drank in cold weather, and needs to be a little strong to be satisfactory to the epicurean.
Haney's Steward and Barkeeper's Manual
An apple a day, the epicurean's way.