How to Make Artichoke Ice Cream, 1768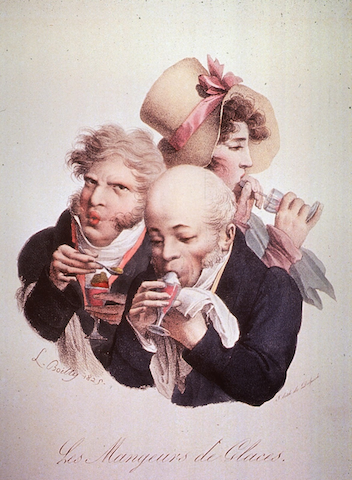 L. Boilly, Les Mangeurs de Glaces (1825)
Artichoke ice cream. Take three or four artichokes, of which you will use only the bottoms; boil them until they are soft; crush them with a quarter-pound of blanched pistachios, a quarter of a candied orange, and a bit of cream; strain this mixture through a sieve; thin it with a chopine [2 cups] of cream, cooked in the manner of the first one which I instructed; add some sugar to taste; strain it all through a sieve, and put it in a sarbotière [ice cream maker].
Joseph Gilliers, Le Cannaméliste français
Something tells me the kids will see through your efforts to sneak artichokes into their dessert.