How to Make a Christmas Pie, 1784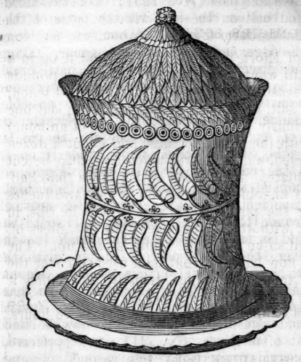 To make a Yorkshire Christmas-Pie. First make a good standing crust, let the wall and bottom be very thick; bone a turkey, a goose, a fowl, a partridge, and a pigeon, Season them all very well, take half an ounce of mace, half an ounce of nutmegs, a quarter of an ounce of cloves, and half an ounce of black-pepper, all beat fine together, two large spoonfuls of salt, and then mix them together. Open the fowls all down the back, and bone them; first the pigeon, then the partridge; cover them; then the fowl, then the goose, and then the turkey, which must be large; season them all well first, and lay them in the crust, so as it will look only like a whole turkey; then have a hare ready cased, and wiped with a clean cloth. Cut it to pieces, that is, joint it; season it, and lay it as close as you can on one side; on the other side woodcocks, moor game, and what sort of wild-fowl you can get. Season them well, and lay them close; put at least four pounds of butter into the pie, then lay on your lid, which must be a very thick one, and let it be well baked. It must have a very hot oven, and will take at least four hours.
Hannah Glasse, The Art of Cookery
Holiday dining doesn't get more efficient than this Christmas pie. Just toss in your calling birds, French hens, turtle doves, and the partridge in a pear tree. You could probably fit a few lords a-leaping in there too, if you've got those on hand.