How to Make a Turnip Jack-o-Lantern, 1873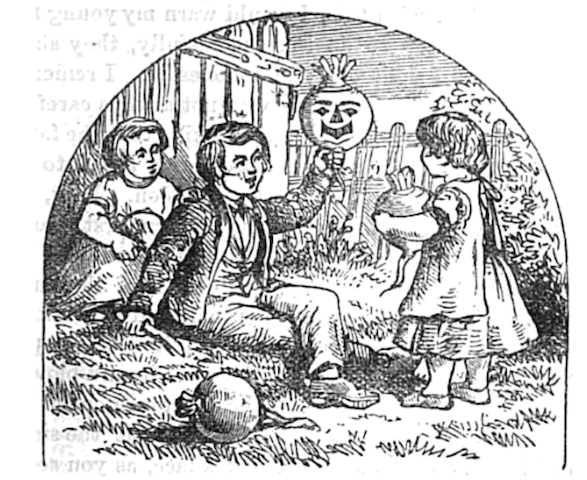 Another common amusement at this season of the year is to make a turnip lantern, and in connection with this, I would warn my young folks that as a first step to do this successfully, they should procure a turnip righteously and honestly… first, procure as large a turnip as possible, and then proceed with your pocket knife to scrape out all the substance of the turnip, leaving only the rind or skin… Having scraped all the substance out of your turnip, and made a hole in the lid to let out the smoke, proceed to cut on the outside a man's face, as you see has been done by the little fellow in our picture. Do not cut the shell of the turnip quite through but cut as thin as possible, so that as much light and as little wind may get through as possible… You must make a hole in the bottom of the lantern to receive the candle. When this is lighted all is complete, and you may now call on some of your friends and show your lantern.
The Dew-Drop
Having trouble procuring a pumpkin righteously and honestly? Terrifying turnip lantern to the rescue!