How to Write an Essay, 1886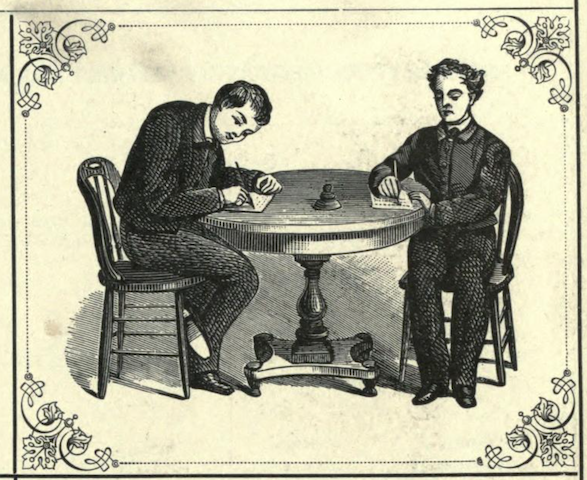 "Topics Suitable for Composition" proposed by Thomas E. Hill, Hill's Manual of Social and Business Forms:
• The Bachelor's Home.
• Discoveries of Galileo.
• People whom we Meet.
• Pleasures of Suburban Life.
• Love Conquers Selfishness.
• Things in a Country Store.
• The Books we Ought to Read.
• A Bar-Tender's Fearful Dream.
• Home Amusements Considered.
• My Garden, and What was In It.
• Going to Visit Mother Next Week.
• A Drunkard's Fate.
• Beauty at Seventy-Five.
• Adventures in a Snow-storm.
• Description of a Spelling-Bee.
Need to produce some winning prose on a deadline? Try one of these topics, or mix and match. Discoveries of Galileo in a Country Store? A Drunkard's Suburban Life? I'd read that.