How to Schedule Your Child, 1695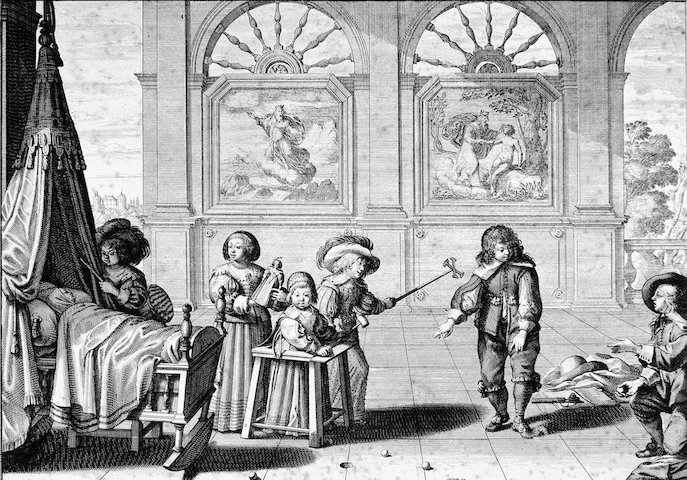 As soon as they are up in the Morning, they shall spend one Hour in Reading, and then eat their Breakfast: After which, such as love Musick, shall play and practice one Hour, and those that are for Painting, the like: The others shall walk in Gardens for the same time with their Tutors, and discourse of the Nature and Vertues of Herbs, Plants, and Flowers, and of the Art of Husbandry and Gardening, all in the Language they then learn; then they shall all return into the School, and learn their Books for one Hour. After which, they shall be instructed in the Business of the House, and the Art of Oeconomicks; also the Manner and Preparation of the Food they have each day for Dinner, and have the Reasons of every thing discovered to them. Then they shall all go to Dinner; after which, in the Summer time, they shall rest an Hour and a half, sitting silent in a Chair, where they may sleep… After which, they shall read half an Hour, or an Hour, and then such for Painting or Musick, must spend one Hour in the Exercise of those Arts, and in the mean while the others shall be employed in Writing; Arithmetick, and Accompting. When this is done, they shall be employ'd again in Gardening, Planting, Sowing, Weeding, Digging, &c… After which, they shall walk, run, and play about for half an Hour.
Thomas Tryon, A New Method of Educating Children
The 17th century would like you to know that its children discourse cheerfully on herbs in foreign languages and nap in a chair on command. Don't yours?