How to Exercise with Friction, 1827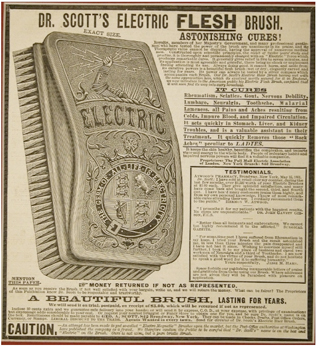 Friction is a mode of exercise of great value.. It has great power in strengthening the digestive organs, promoting a free perspiration, resolving obstructions, loosening contractions, and imparting a comfortable glow, and an increase of energy, to the whole system… Friction may be applied to the body by hand, or with flannel, rough woolen gloves, or the flesh-brush. The latter is by far the best instrument, and the proper time for using it is in the morning and evening, continuing from fifteen to thirty minutes at each time.
Thomas John Graham, Modern Domestic Medicine
Trying to maintain an exercise schedule, but lacking motivation? Consider a vigorous session with the flesh brush! And when you've considered that, you'll undoubtedly be ready to hit the gym instead.