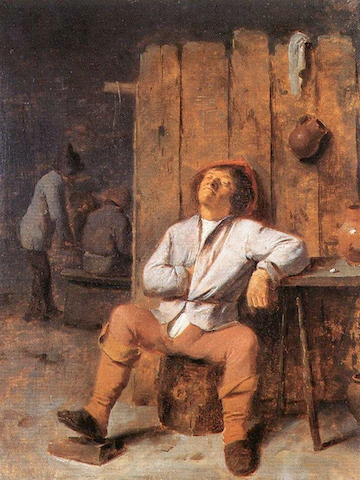 Adriaen Brouwer, A Boor Asleep (17th c.)
If R be in the month, their judgements erre, That thinke that sleepe in afternoone is good, If R be not therein, some men there are, That thinke a little nap breeds no ill blood.
The Englishmans Docter, or, the Schoole of Salerne
Good news: May marks the beginning of the official Nap Season. So exercise your historical right to an afternoone sleepe today! If your boss disapproves, just recite this handy rhyme to explain the Doctrine of Napping.