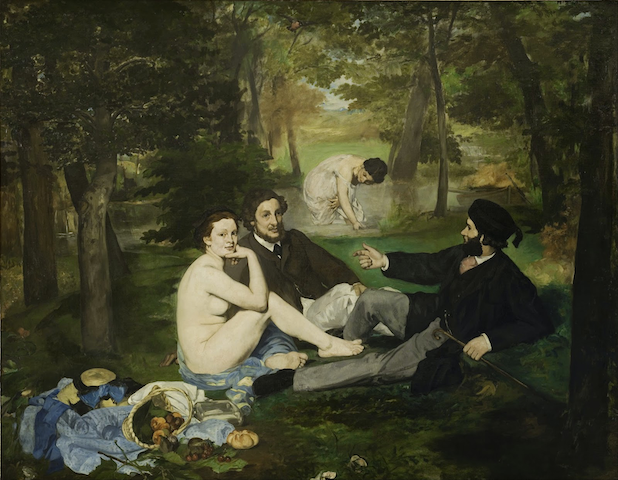 Édouard Manet, Le Déjeuner sur l'herbe, 1862-3
Invitations for a picnic should be sent out about ten days before the time named, or at least long enough to fill up any vacancies caused by refusals. The food and delicacies of all kinds provided should be abundant, and, of course, cold. It should be sent on to the spot fixed on under the care of the servants. Take care to have carriages which will close in case of rain amongst your conveyances. The above instructions relate to a picnic given by one person to her friends. The ordinary picnic is an arrangement between more or fewer persons to bring provisions, &c., and share expenses. In this case the ladies supply the eatables, the gentlemen the wine.
Etiquette for Ladies and Gentlemen
Picnic must-have list: servants, rainproof conveyances, and plenty of gentlemen.